The SELFOIL® Self-Lubricating Sintered Bearings are porous metallic components made of bronze or iron, impregnated with a lubricant oil. The oil contained in the porosity provides a constant lubrication between bearing and shaft, so the system does not need any additional external lubricant.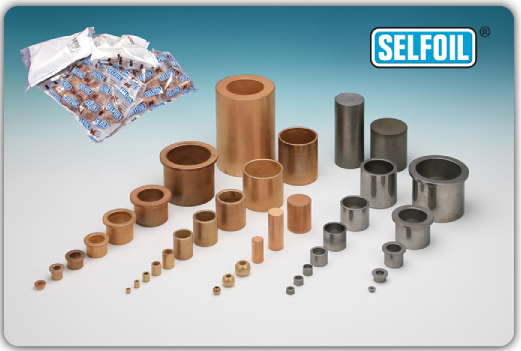 The next figure explains how the SELFOIL® bearings work, detailing the self-lubrication mechanism.
The system is initially composed of a sintered bearing with the porosity filled with a lubricant oil, and a shaft which is supported on the inner diameter of the bearing. The bearing is fitted in a rigid housing.
The bearing is already working in steady-state once a new cycle starts. The mechanism occurs during an unlimited number of cycles,during the whole of the bearing.